Your Gateway to Firearm Safety:
FREE Handgun and Long Gun Course
Get our FREE Video Master Course,
complete with additional exclusive bonuses!
Your Gateway to Firearm Safety: FREE Handgun and Long Gun Course
Are you a responsible gun owner eager to enhance your knowledge and skills in firearm safety? Look no further! Our FREE Handgun and Long Gun Safety Course is designed to equip you with the essential know-how to handle firearms with confidence and responsibility.
What You'll Master in Our Course
Safety First: Learn the fundamental principles of firearm safety that are crucial for every gun owner, whether you're handling handguns or long guns. Your safety and the safety of those around you are paramount.
Muzzle Management: Understand important details about the handgun, shotgun and rifle muzzles, and how to handle each safely and effectively.
Proper Handling: Get hands-on experience in safe firearm handling, including trigger finger discipline and where to place your fingers.
Shooting Fundamentals: Master the basics of handling and safety regardless if you're a new firearms owner or an experienced one.
Web Form Here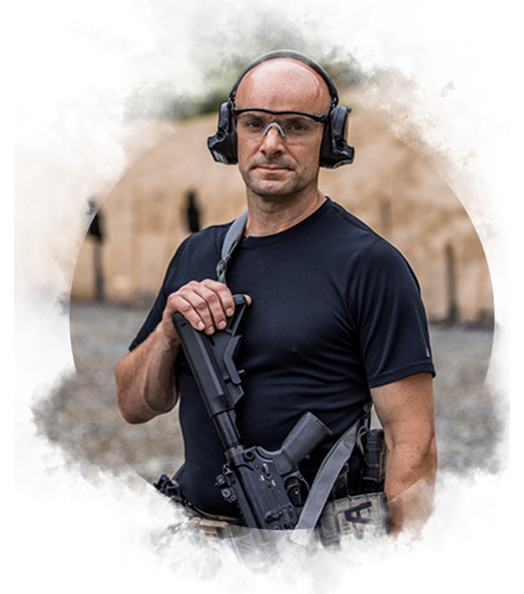 Adam is one of the most highly regarded small unit tactics and advanced firearms instructors in America. He is a senior non-commissioned officer with nearly 22 years of experience in both active duty and reserves. He's completed federal investigations as well as protective service missions worldwide, including missions for the war against terrorism.
Ready to embark on your journey to enhanced firearm safety with handguns and long guns? Sign up for our FREE course today and take the first step toward responsible firearm ownership.
Your safety matters. Your responsibility counts. Learn, practice, and stay safe.
Bonus Magazine Included
Packed with exciting and actionable articles and information.
The digital magazine is interactive and you can click to watch,
listen or link to products and partners. Enjoy!
What to Expect Inside
Expert Insights: Delve into articles penned by seasoned firearm experts who share their wisdom, reviews, and tips, covering everything from pistols to rifles, ammunition to accessories.
Trending Topics: Stay in the loop with the latest developments in the firearms industry, from cutting-edge technology to legislative updates and industry trends.
Safety First: Discover comprehensive guides on firearm safety, responsible ownership, and how to ensure the well-being of yourself and those around you.
Community Corner: Connect with like-minded individuals in our thriving community section. Share your stories, insights, and questions with fellow firearm enthusiasts.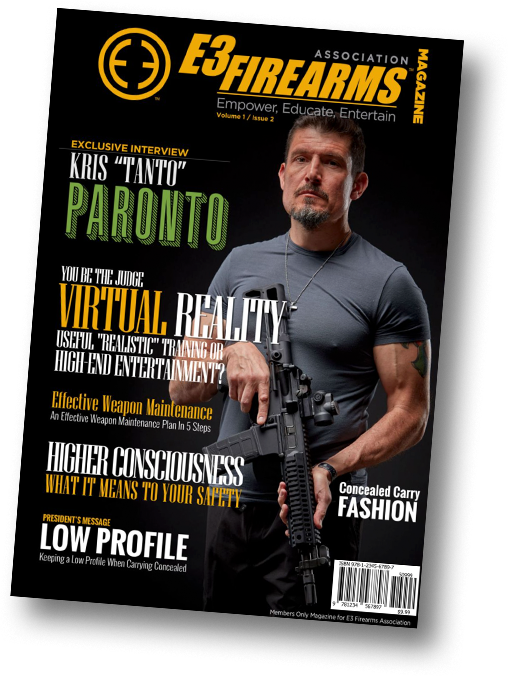 Course Highlights
Course Highlights
✅ Expert Instructors: Learn from an experienced instructor who is passionate about firearm safety and responsible ownership.
✅ Demonstrations: Watch live demonstrations and step-by-step guides on safe firearm handling from handguns to rifles to shotguns, as well as muzzle management and trigger finger discipline.
Your Gateway to Firearm Safety:
FREE Handgun and Long Gun Course

Course Material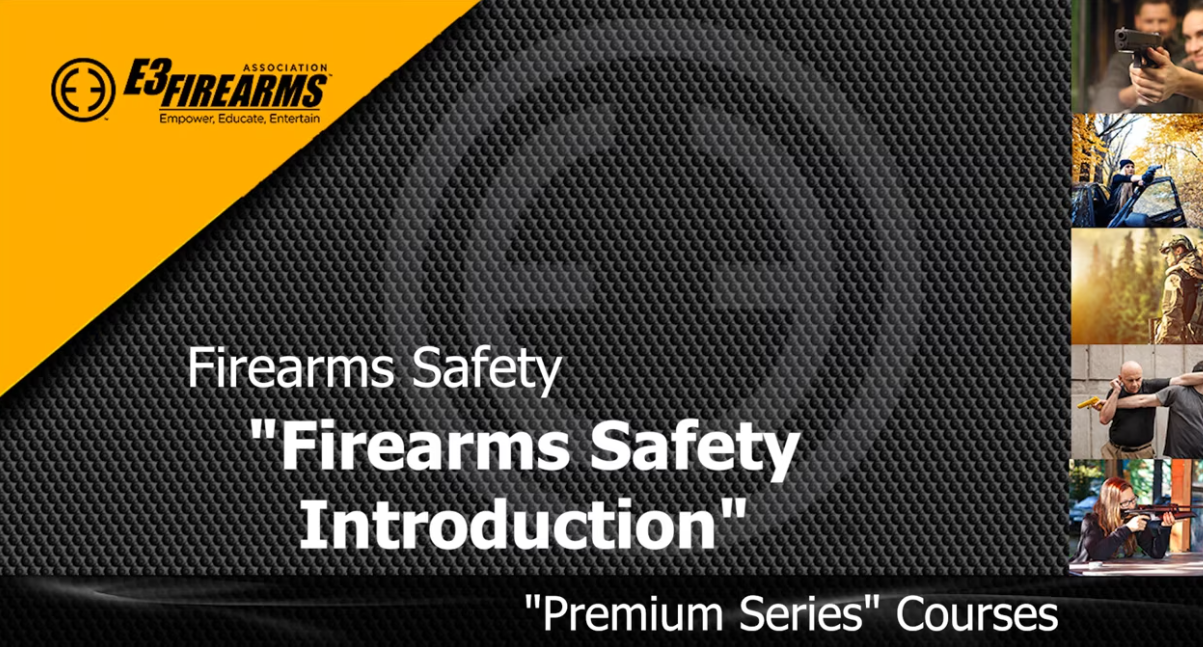 Lesson 1: Firearms Safety Introductions
This course applies to all types of firearms and all types of firearm owners from new to experienced
Learn about firearm handling
Muzzle management and safety
Trigger finger discipline
How to grip the firearm
Where to place your fingers
When to prepare to fire
Prepping the trigger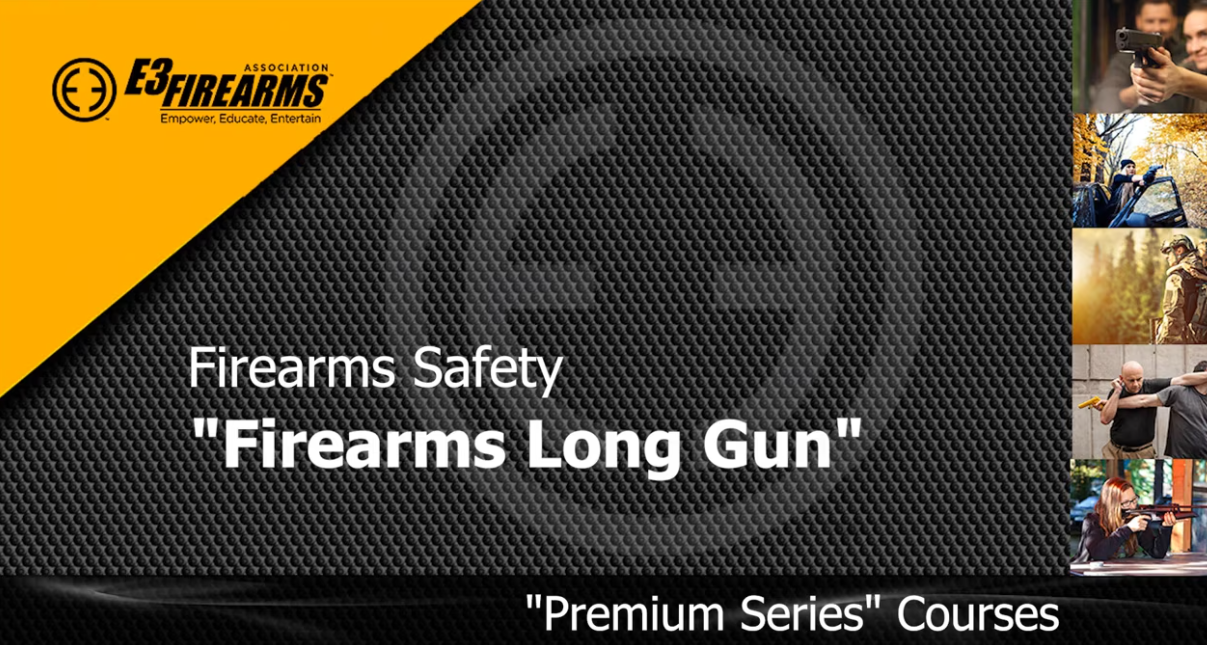 Lesson 2: Long Gun Safety
Shotguns: Muzzle management and trigger finger discipline
Rifles: Muzzle management and trigger finger discipline