Become a Writer or Contributor With The #1 Firearms Platform In The World!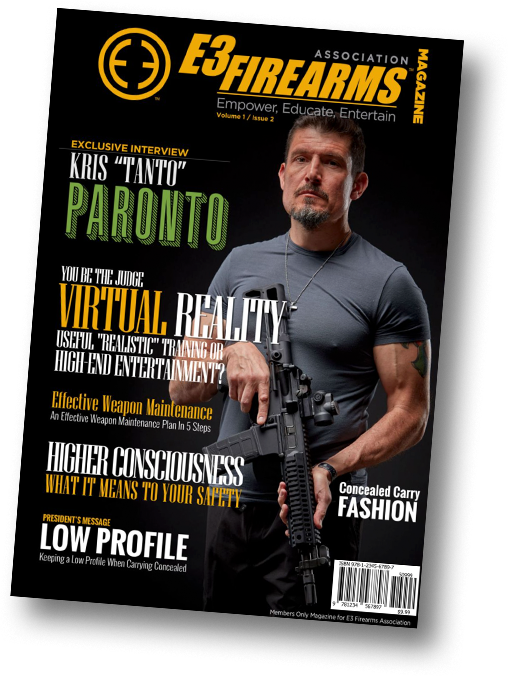 Do you have a deep appreciation for firearms and a passion for sharing your knowledge and experiences with fellow enthusiasts? Are you an avid shooter, hunter, or collector with stories to tell and insights to offer? We invite you to become a valued contributor to our firearms magazine!
E3 Firearms believes in the power of the community to educate and inspire. That's why we're on the lookout for writers who can bring unique perspectives, tips, and tales related to firearms. Whether you're a seasoned expert, a history buff, or simply an enthusiast eager to share your journey, we want to hear from you.
Why Write for Us?
Share Your Expertise: Your in-depth knowledge of firearms, shooting techniques, and related subjects can be invaluable to both beginners and seasoned enthusiasts.
Connect with Fellow Enthusiasts: Our community is teeming with passionate firearm owners who are eager to learn from those who share their love for firearms.
Gain Exposure: Have your work featured in a respected magazine and reach a broad audience while enhancing your writing portfolio.
Contribute to Firearm Culture: Your experiences, safety tips, and insights can contribute to a responsible and informed firearms community.
What We're Looking For:
Firearm Reviews: Share your thoughts on the latest firearms, accessories, and gear.
Shooting Techniques: Offer tips and advice on marksmanship, safety, firearm handling and your experience at firearm events/range days.
Historical Insights: Explore the history of firearms, iconic models, and the evolution of firearms technology.
Hunting and Outdoor Adventures: Share your hunting experiences, stories, and ethical hunting practices.
Collecting and Restoration: Discuss firearm collecting, restoration projects, and preservation of firearm history.
How to Get Started:
Send us your article by clicking the button below.
We'll review your submission and provide feedback if necessary.
Once your article is approved, we'll collaborate to prepare it for the E3 Firearms publication and member platform.
Watch as your expertise and passion contribute to an informed and engaged firearms community.
Join us in celebrating the world of firearms, responsible gun ownership, and the rich history behind these remarkable tools. Share your knowledge, stories, and love for firearms with E3 Firearms today. Together, we'll keep the firearm culture thriving and informed.
Inquire Here About Becoming A Writer or Contributor!