Unlock Your Freedom:
Travel Safely and Legally with Firearms!
Get our FREE Video Master Course,
complete with additional exclusive bonuses!
Unlock Your Freedom: Travel Safely and Legally with Firearms!
Are you a responsible firearm owner who wants to ensure your Second Amendment rights while traveling across state lines or even by air? Look no further! Our FREE Firearms Travel Safety Course is here to empower you with the knowledge and confidence you need to navigate your journeys legally, securely, and stress-free.
Your Passport to Peace of Mind
Air Travel Freedom: Discover the ins and outs of traveling with your firearms on airlines, making your trips by air as smooth as possible. Say goodbye to confusion at the airport and hello to hassle-free travel.
State-to-State Mastery: Learn how to navigate the complex web of state firearm laws. Whether you're road-tripping or crossing state lines for work or pleasure, we've got you covered. Understand the legal requirements, ensuring you stay on the right side of the law, no matter where you go.
Web Form Here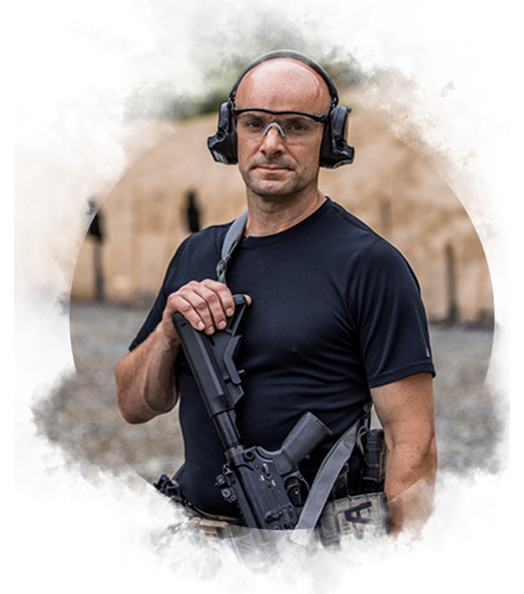 Adam is one of the most highly regarded small unit tactics and advanced firearms instructors in America. He is a senior non-commissioned officer with nearly 22 years of experience in both active duty and reserves. He's completed federal investigations as well as protective service missions worldwide, including missions for the war against terrorism.
Secure your spot today, and let us guide you on your journey to safe and legal firearm travel. Your freedom and peace of mind are just a click away.
Unlock the power of knowledge. Travel responsibly. Exercise your rights.
Bonus Magazine Included
Packed with exciting and actionable articles and information.
The digital magazine is interactive and you can click to watch,
listen or link to products and partners. Enjoy!
What to Expect Inside
Expert Insights: Delve into articles penned by seasoned firearm experts who share their wisdom, reviews, and tips, covering everything from pistols to rifles, ammunition to accessories.
Trending Topics: Stay in the loop with the latest developments in the firearms industry, from cutting-edge technology to legislative updates and industry trends.
Safety First: Discover comprehensive guides on firearm safety, responsible ownership, and how to ensure the well-being of yourself and those around you.
Community Corner: Connect with like-minded individuals in our thriving community section. Share your stories, insights, and questions with fellow firearm enthusiasts.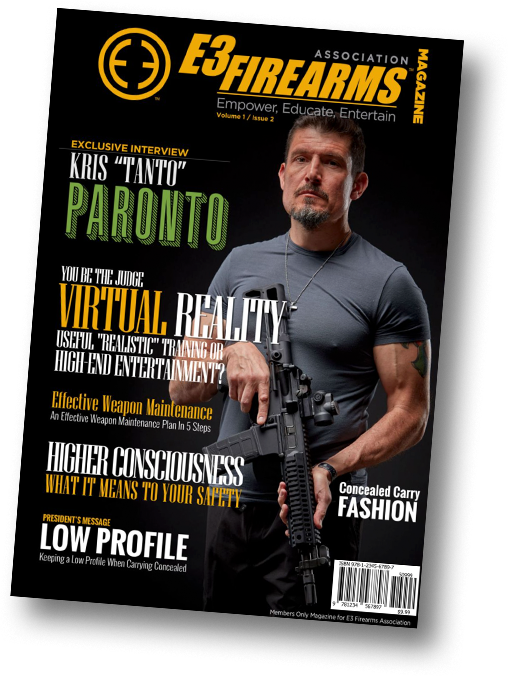 Course Highlights
Firearm Transport Guidelines: Get step-by-step guidance on how to safely and legally transport your firearms, ammunition, and accessories.
Airline Regulations: Master the rules and regulations governing firearms transportation when flying, from check-in to landing.
State-Specific Laws: Dive deep into the legal intricacies of firearm possession and transportation in different states, ensuring you stay compliant.
Expert Advice: Benefit from the insights of experienced firearm instructors who are passionate about your safety and rights.
100% FREE: We believe in empowering responsible firearm owners. This course is absolutely FREE of charge, making knowledge accessible to all.
Don't let uncertainty and legal ambiguity mar your travel experiences. Join our FREE Firearms Travel Safety Course today and embark on your journeys with confidence, peace of mind, and the assurance that you're traveling legally and responsibly.
Unlock Your Freedom:
Travel Safely and Legally with Firearms

Course Material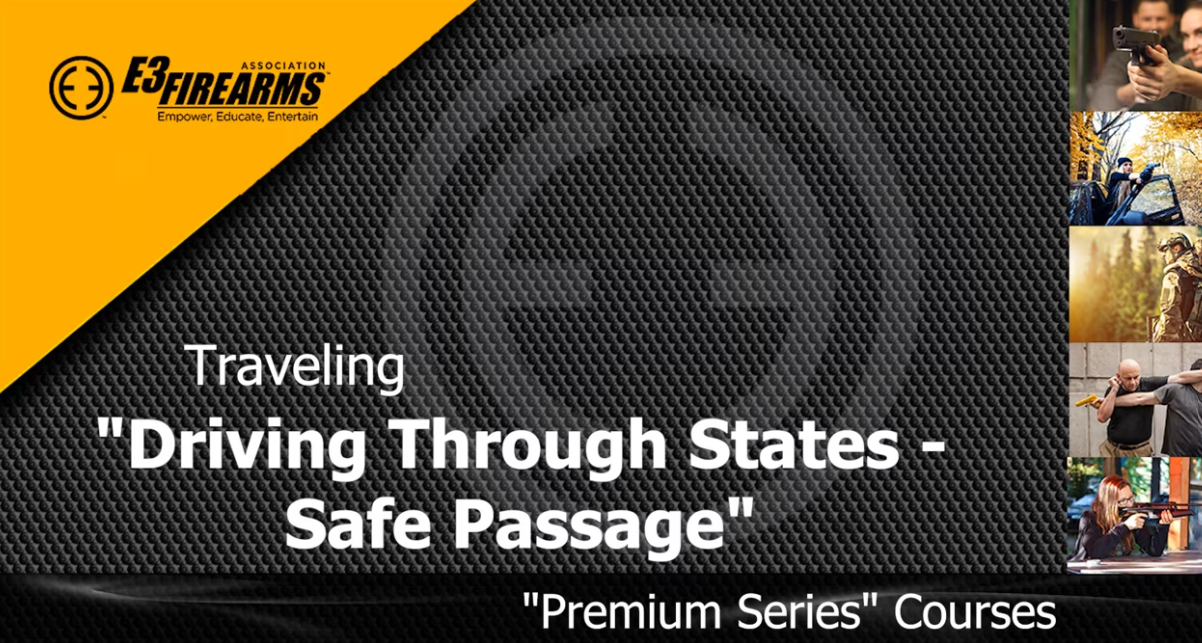 Lesson 1: Driving Through States - Safe Passage
Understanding the DO's and DON'Ts for many different states
What the Safe Passage Law is
Having unloaded firearms in lockable out-of-reach containers
What to do if you're pulled over and end up in front of a judge
Being mindful of different state laws
Out-of-state permits and licenses
Having redundancy
The importance of doing research and being responsible
Lesson 2: Traveling On Airlines
Safe traveling on aircrafts
The legalities of shipping firearms
Lockable hard cases that pass regulations
Multiple locking points
The difference between TSA and Non-TSA locks
Adding regulations to your case
Having 2 sets of lock keys or combination locks
Airline and airport research
Traveling with long guns and using bigger cases
How to maintain a low profile with bigger cases