Join E3 Firearms Now: Your Personalized Gateway to Unmatched Discounts, Expert Training and Thrilling Entertainment in the World of Firearms
With E3 Firearms, your journey transcends the ordinary. Step into a space designed just for you - where personalized membership ignites a new passion.
Our platform is more than just a membership; it's your gateway to a vast knowledge base, extraordinary savings on top-tier products, and a unique blend of education and entertainment through our captivating media center.
Join a vibrant community that shares your passion for firearms, providing an ecosystem of support, inspiration, and shared aspirations.
Embrace Your Firearms Aspirations Today - Join Now and Embark on Your E3 Experience!


Your journey... Your terms... Your guarantee. Welcome to E3 Firearms.

Discover a tailored firearms membership that amplifies your journey with bespoke content designed to match your unique firearms interests.

Additionally, we're offering exceptional bonuses that significantly enhance the worth of your membership through exclusive discounts from our esteemed partners. All of this is securely nestled under the barrel of our solid, irresistible, risk-reversal, money-back GUARANTEE.
Experience The Ultimate Empowerment In Firearms With Exclusive Benefits

Listed Below

That Await You!
Unlock Exclusive Firearms Product Discounts:
Blast forward with unparalleled savings on top-quality firearms products, equipping yourself with the finest gear while keeping your resources intact. These member-only savings empower your firearms experience by saving money on the products you need and want, ensuring that your membership pays for itself for years to come. (THOUSANDS in value)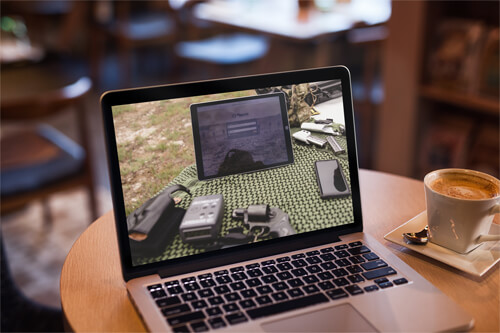 Personalized Firearms Membership Journey:
Embark on a bespoke firearms membership journey with our custom intake process. Experience the thrill of receiving specific, personal content that is most important to you and your mission. This personalized approach eliminates the need for endless searching, delivering curated content that educates, entertains, and truly resonates with your firearms aspirations.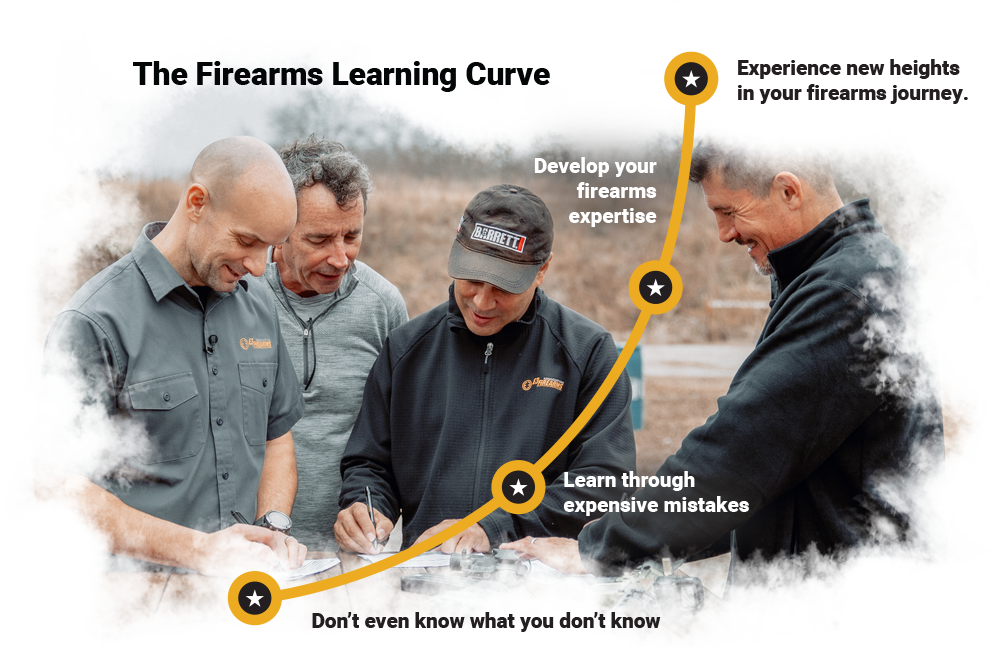 Custom Firearms Member Platform:
Access a sophisticated yet user-friendly platform that serves as your home base for all online experiences. Interact with members, buy and sell in the classifieds, get exclusive product deals, watch shows, view magazine archives, search the library, and harness the full power of the platform. ($900 in value)
Premier Media Hub:

Propel yourself into an ever-growing cosmos of firearms wonder. Our media hub serves as your launchpad to a range of shows, insightful lessons, engaging topic talks, inspiring courses, and weekly "trigger tips," all designed to fuel your firearms passion. Experience the thrill of being entertained and educated like never before. ($690 in value)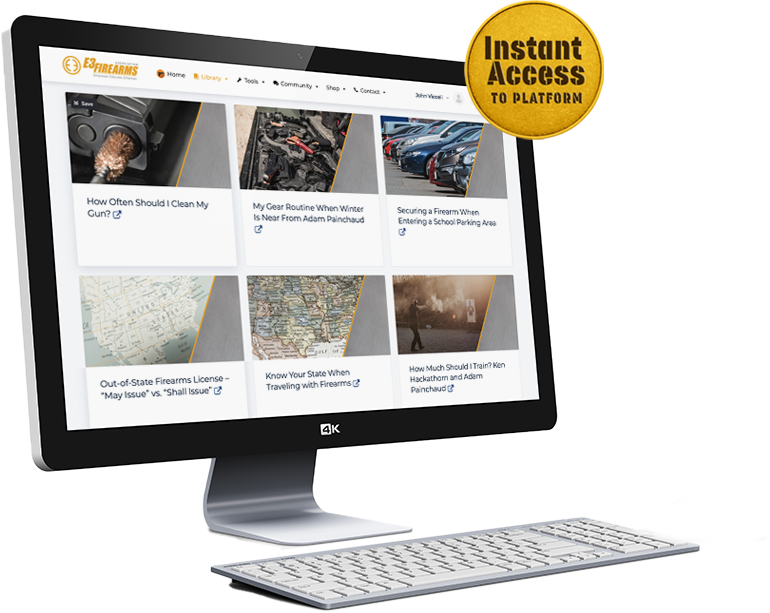 Always-evolving Interactive Library:
Delve into our interactive library, constantly enriched with new, captivating content. As a privileged member, you receive a first-class ticket to this firearms odyssey, where videos do more than just tell a story – they move us, stir our emotions, open our eyes to new perspectives, and connect us in shared experiences. ($840 in value)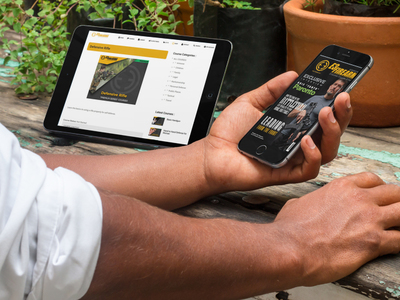 Stay Engaged and Experience More with our Proprietary Mobile App:
Immerse yourself in the world of firearms anytime, anywhere, using our immersive mobile app powered by our proprietary technology. Get real-time and new content releases, and exclusive resources at your fingertips. Engage with fellow firearms enthusiasts, share your experiences, and forge meaningful connections while consuming amazing content curated exclusively for you. ($200 in value)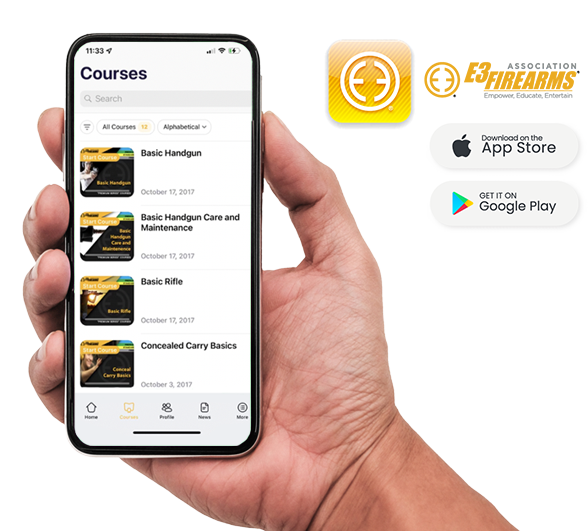 Connect with Fellow Adventurers at Events and Conferences:
Be part of exclusive regional and national events, conferences, and shooting competitions that provide a platform for learning, networking, and being at the heart of the latest trends and developments in the firearms industry. (PRICELESS)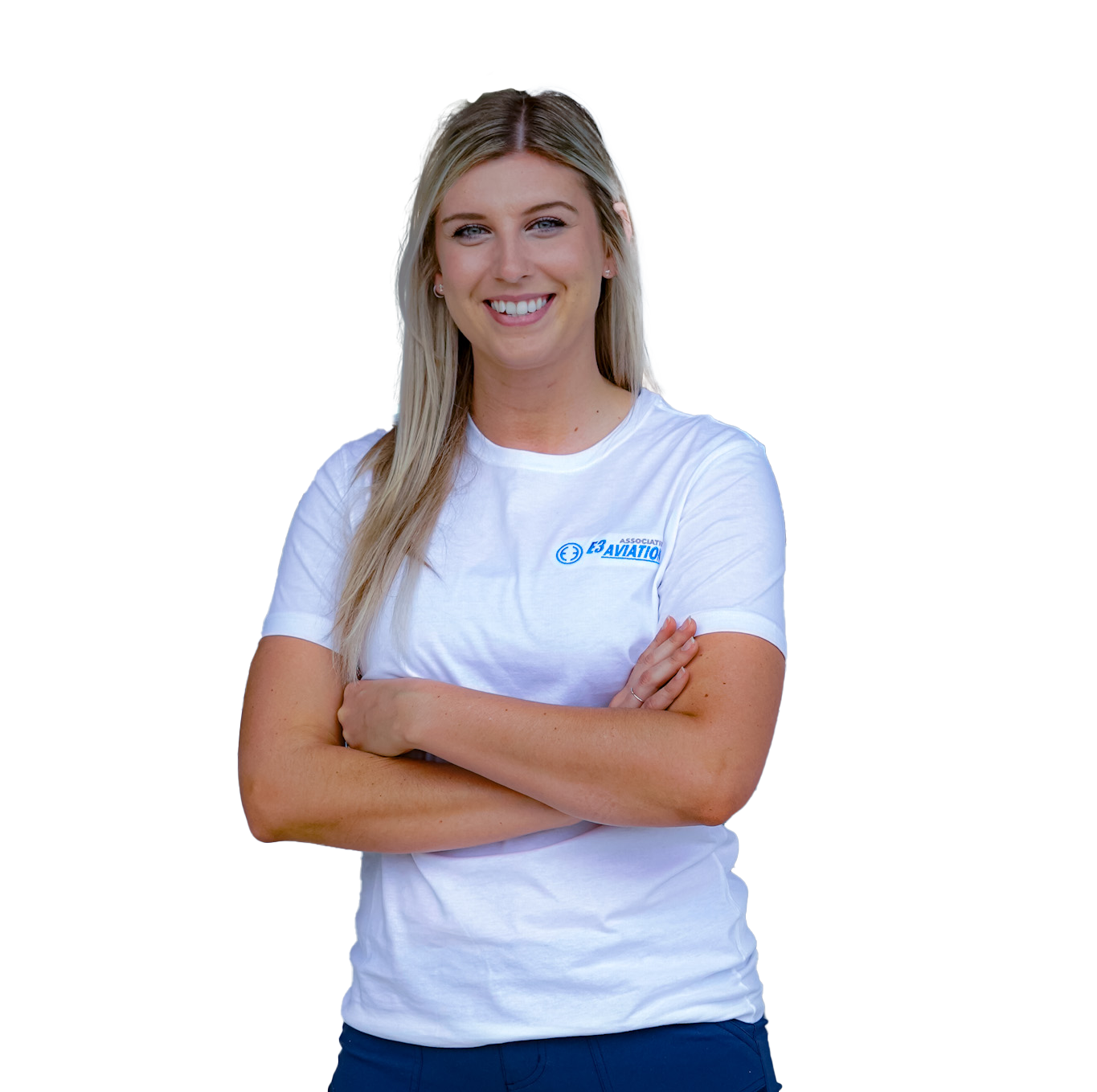 Live Access to Industry Experts:
Be part of exclusive regional and national events, conferences, and shooting competitions that provide a platform for learning, networking, and being at the heart of the latest trends and developments in the firearms industry. (PRICELESS)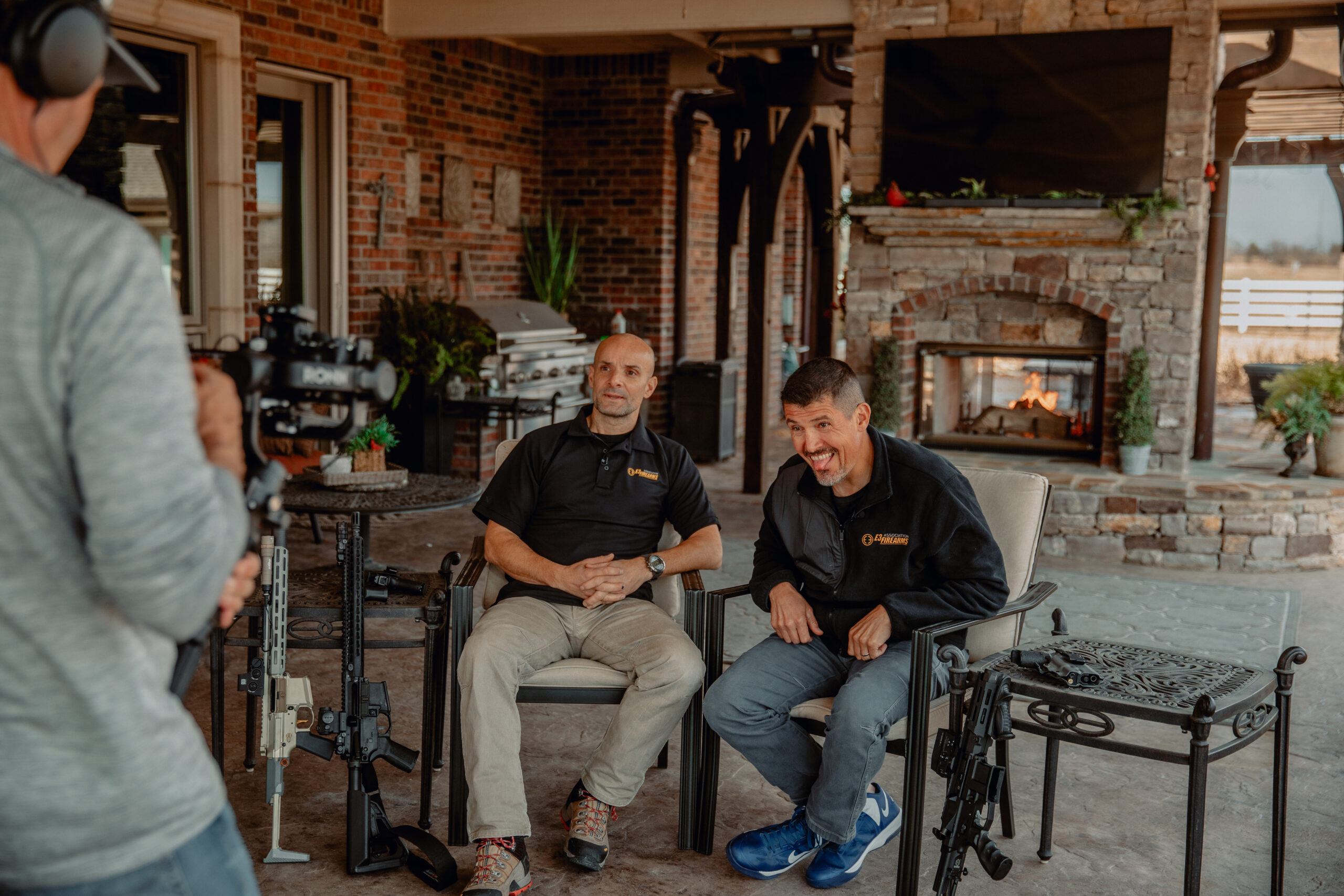 Exclusive Educational Resources:
Be part of exclusive regional and national events, conferences, and shooting competitions that provide a platform for learning, networking, and being at the heart of the latest trends and developments in the firearms industry. ($900 in value)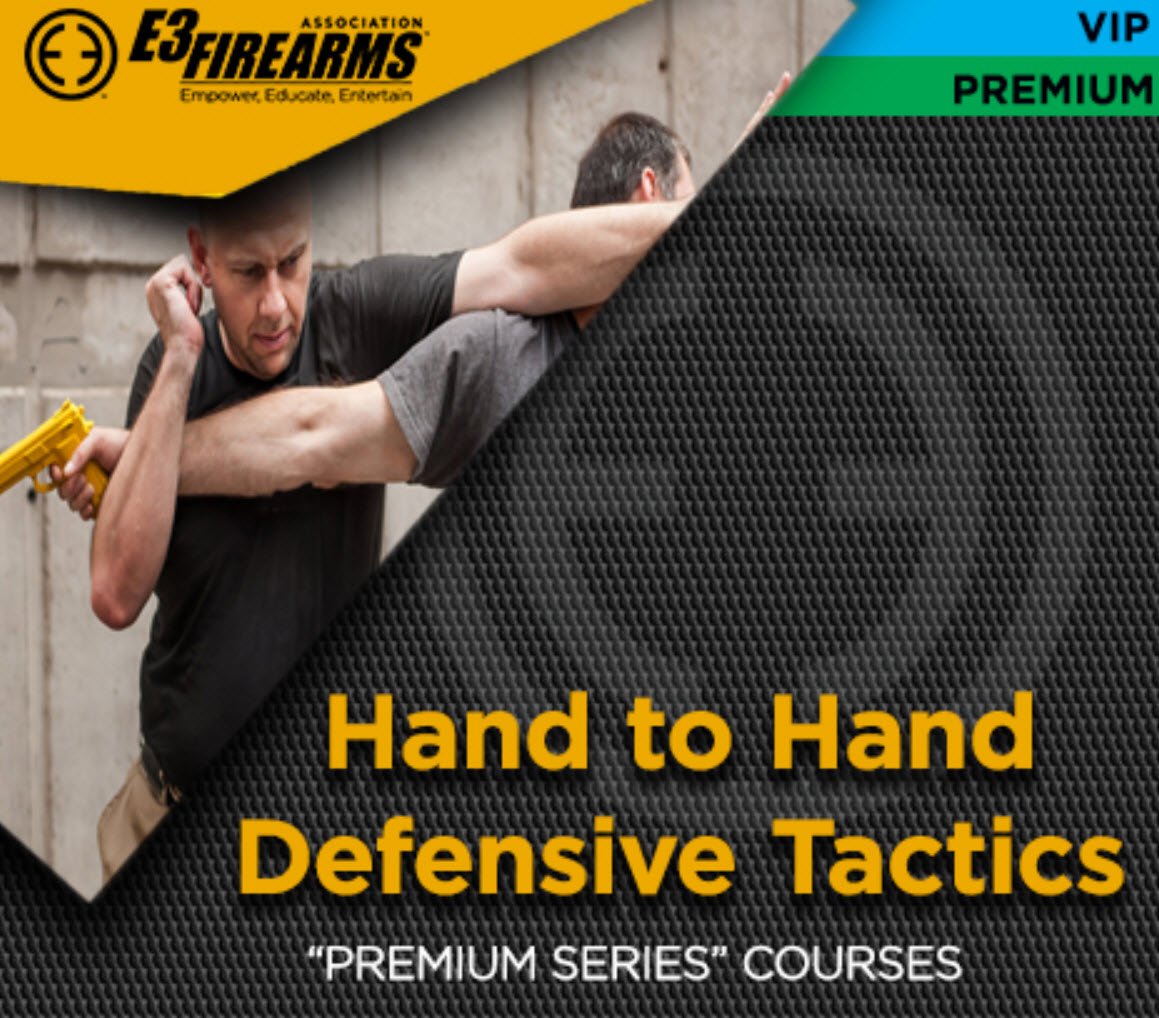 Learning From The Masters:
Be part of exclusive regional and national events, conferences, and shooting competitions that provide a platform for learning, networking, and being at the heart of the latest trends and developments in the firearms industry. (PRICELESS)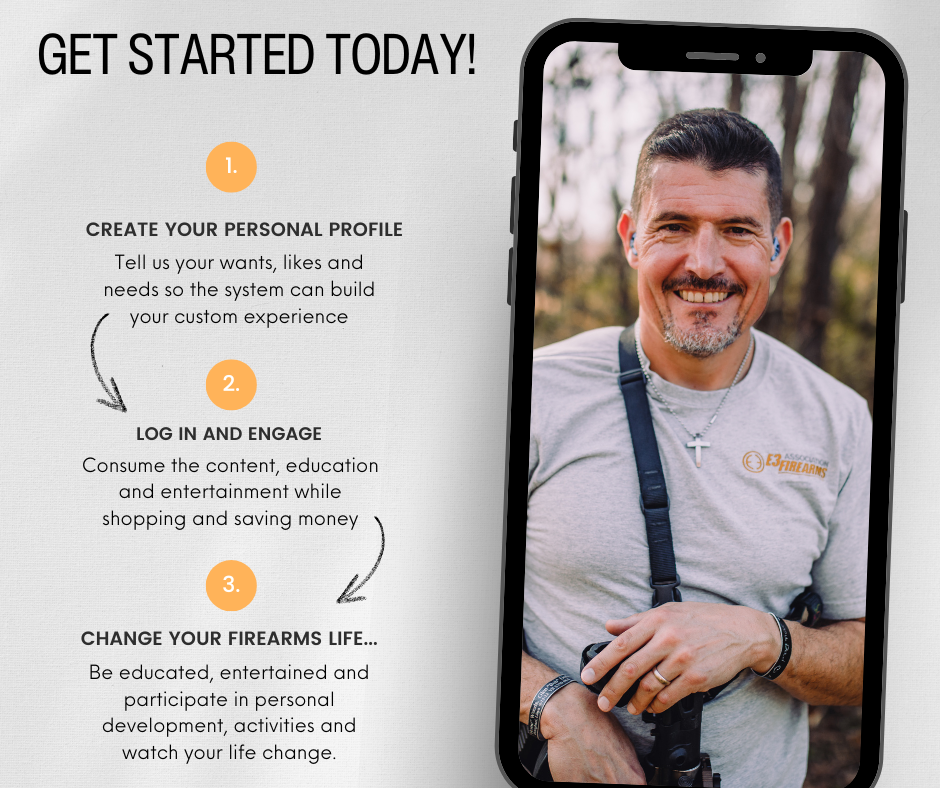 Don't just take our word for it, the word on the street from our Members
For years, members from every facet of the E3 family have been witness to an unparalleled journey filled with extraordinary experiences, substantial savings, and transformative personal growth. Dive into their stories and discover what they have to say.
"E3 has delivered even more than we ever expected. They go beyond just our hobbies but they even helped us in personal live experiences."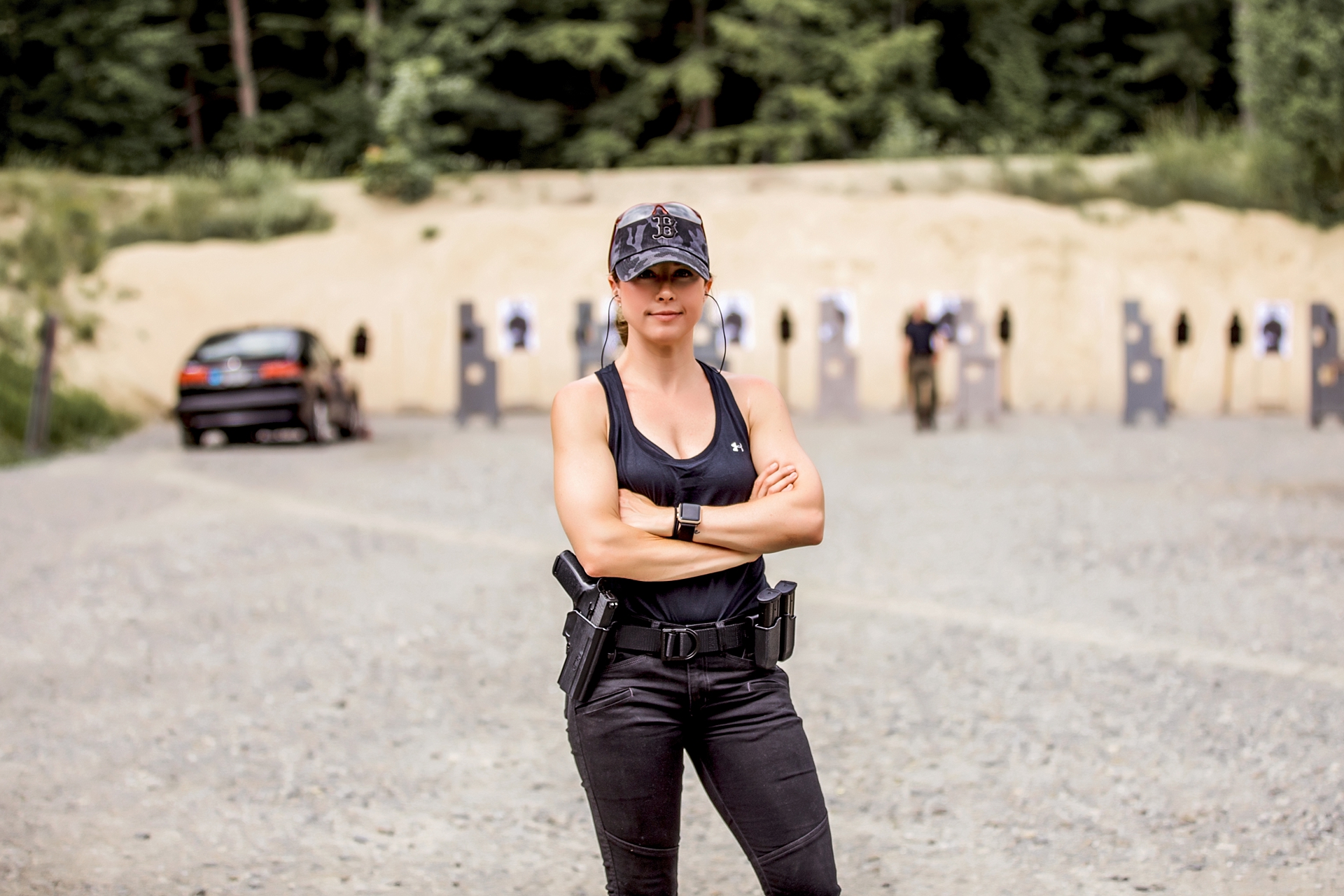 "The E3 community are such great people. We have been members for years and always look forward to getting together with all the members."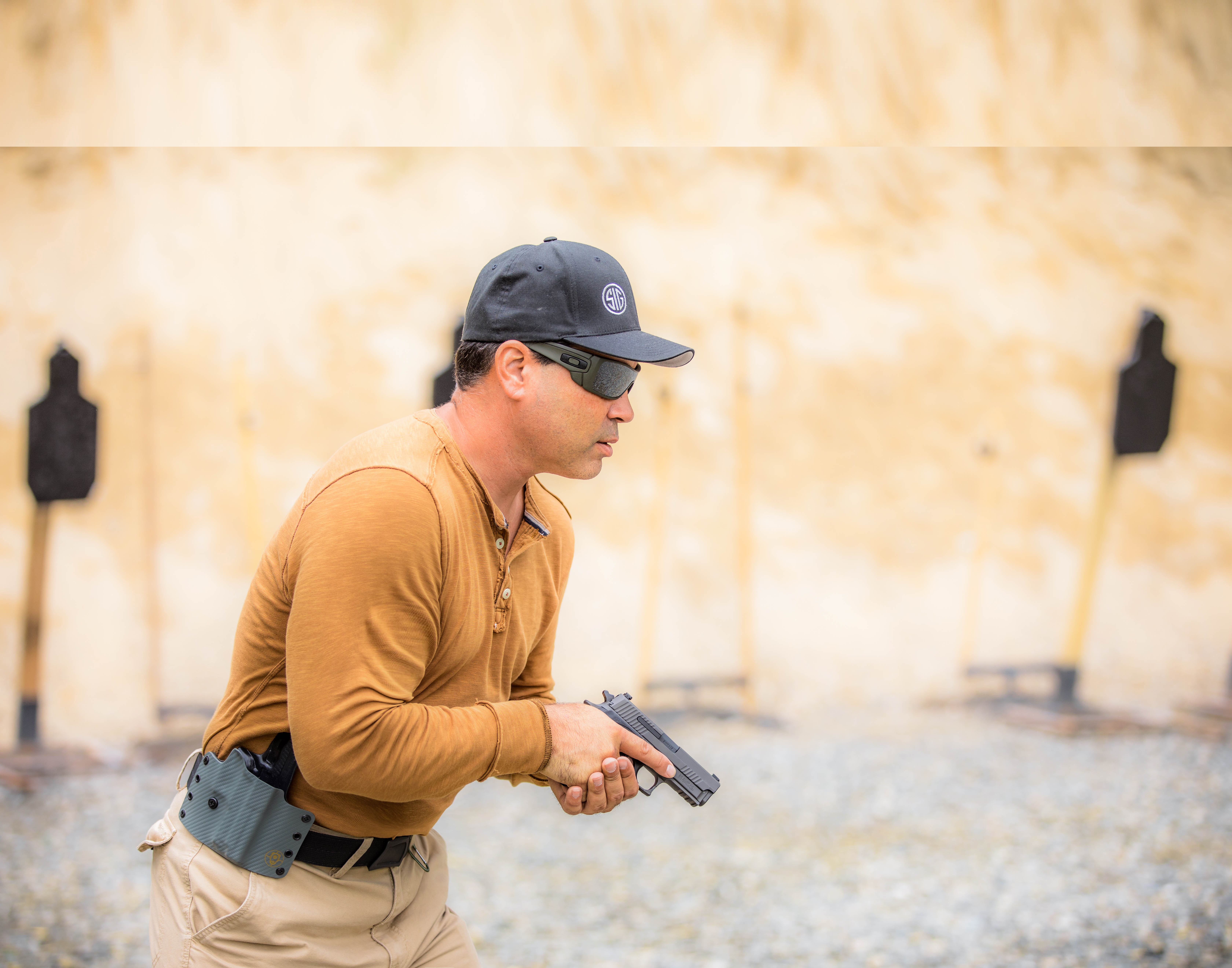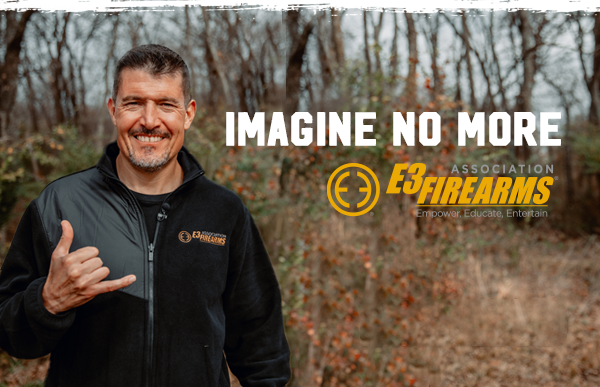 100% RISK-REVERSAL MONEY BACK GUARANTEE
When you embark on your membership journey with us, we guarantee that within the first 30 days, you'll be blown away, pleasantly surprised, and utterly amazed by the wealth of knowledge, entertainment, and financial savings that the membership offers. But it's not just about being impressed. We want you to truly see how our membership will change your life for the better.
That's why the onus of performance rests solely on our shoulders.
In the end, if you're not completely convinced that E3 Firearms is a transformative tool that will positively impact your Firearms journey in the years to come, then we don't deserve your money. It's as simple as that.
Not only will we refund every penny you've paid, but we'll also allow you to keep your membership for another 3 months. That's right – even if you choose to walk away, you can continue to access and profit from all our membership benefits for a total of 90 days.
Your journey... Your terms... Your guarantee... Welcome to E3 Firearms.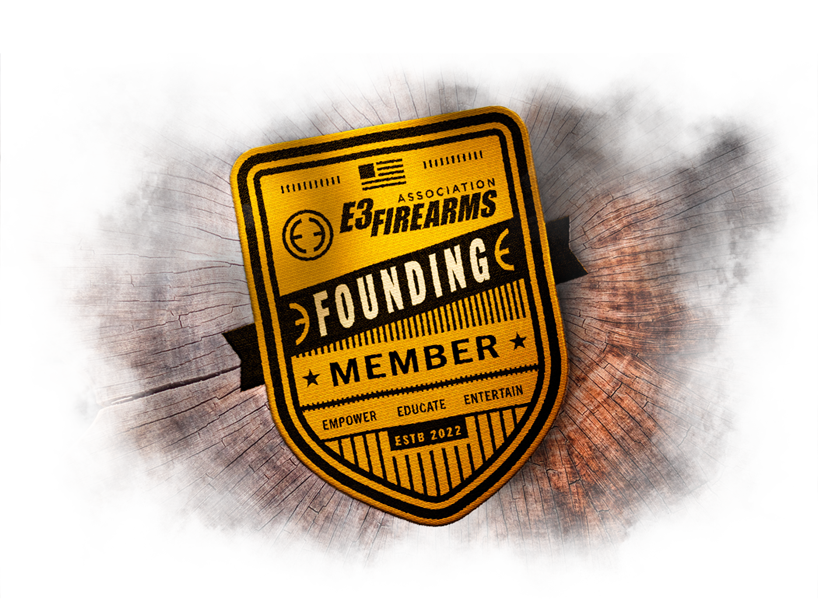 Pricing That's Built With Your Firearms Lifestyle In Mind
Ready to ignite your Firearms journey?
Select your preferred annual or monthly membership from the options below:
Meet The Team and Just A Few Of The Ambassadors...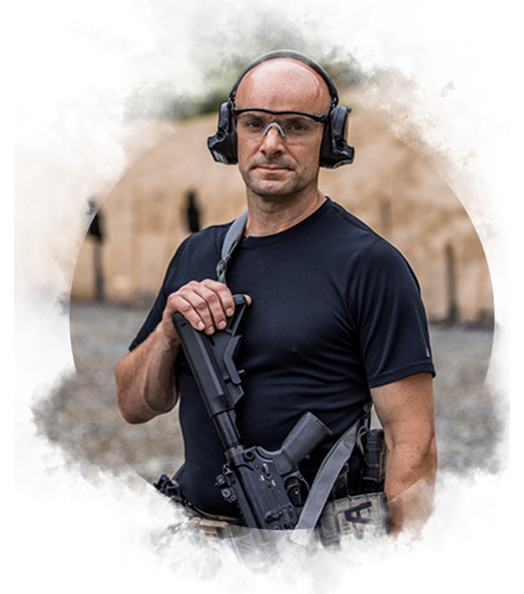 Officer Adam Painchaud

Adam, widely recognized as one of America's foremost experts on small unit tactics and advanced firearms training, has a wealth of real-world experience drawn from an illustrious military career. A decorated veteran, he holds qualifications from both the Army Ranger and Airborne training programs, demonstrating his mastery of land and air combat tactics.
Retiring as a senior non-commissioned officer and Special Agent after nearly 22 years of dedicated service in active duty and reserves, Adam has a plethora of practical knowledge and skills. His service record boasts the completion of federal investigations, as well as protective service missions worldwide. Particularly notable are his contributions to the global war against terrorism, where his tactical acumen and leadership were utilized on some of the most critical missions.
Upon transitioning from active military service, Adam co-founded the E3 Firearms Association, an organization aimed at promoting responsible firearm usage and training. In his role as President, he has overseen a wide range of activities, from curriculum development to public outreach. Under his guidance, the E3 Firearms Association has grown into a respected organization within the firearms community, emphasizing safety, responsibility, and the effective use of firearms.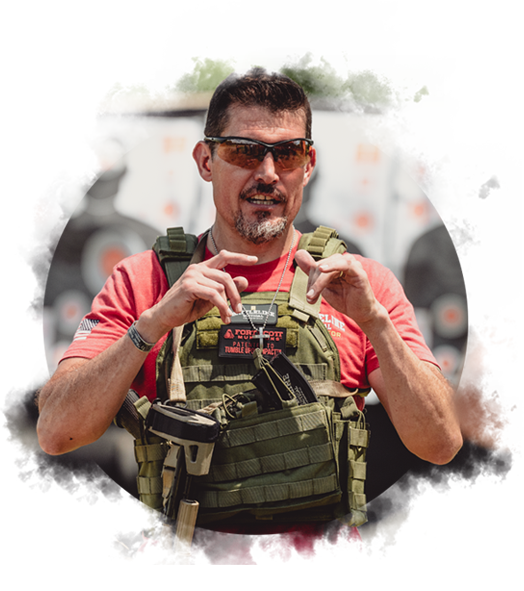 Kris TANTO Paronto
Guard, I dedicated a significant portion of my life to military service. The majority of my career was in the Special Operations Community, starting with the 2nd Battalion 75th Ranger Regiment and then the 5th Battalion 19th Special Forces Group. I ascended to the rank of Sgt before becoming a Commissioned Officer.
I completed rigorous training, including the U.S. Army's 75th Ranger Regiment's Ranger Indoctrination Program, Ranger School, and Airborne School, which honed my skills and fortified my resolve.
In 2003, after my honorable discharge, I transitioned to the private sector as a military contractor. For a decade, I served as a firearms and tactics instructor for various U.S. Government agencies, drawing on my extensive military experience to contribute to their operations. My experiences have shaped me into a disciplined, adaptable, and resourceful individual dedicated to serving and protecting my country.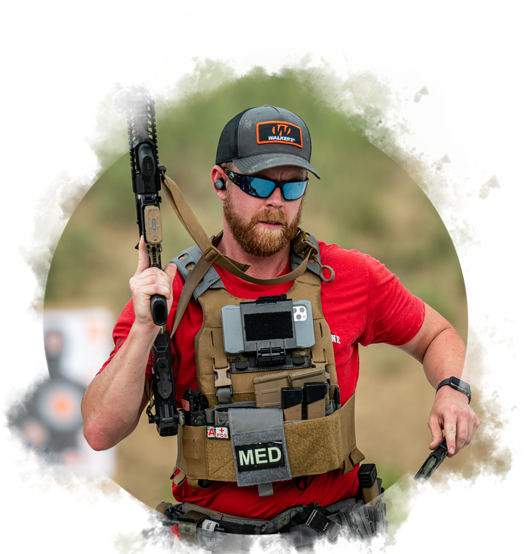 Michael Billings
Michael's journey began with a sense of duty in the United States Army Reserve as a Combat Engineer. Raised in Tennessee, his love for hunting, shooting, and competition fueled his passions. At Middle Tennessee State University, he pursued aviation and nutrition degrees. Working as an Armed Security Guard, he later managed security for famous artists in Nashville.
After leaving the military, he deepened his expertise in firearms, apprenticing under a Navy SEAL veteran. Deputized with the SWAT Team, he became a training officer. Traveling across the US, he trained military personnel, civilians, and police officers. Collaborating with Battle Line Tactical, he continued teaching.
As an entrepreneur, he founded Digital R.O.E., combining marketing and consulting with his passions. Recognized in the firearms industry, he earned sponsorships and media features. Humble and driven, he seeks constant personal growth in various pursuits, including martial arts. He shares his passions to inspire others and gives back to the community. His sights are set on reaching Master Class in USPSA Carry Optics Division.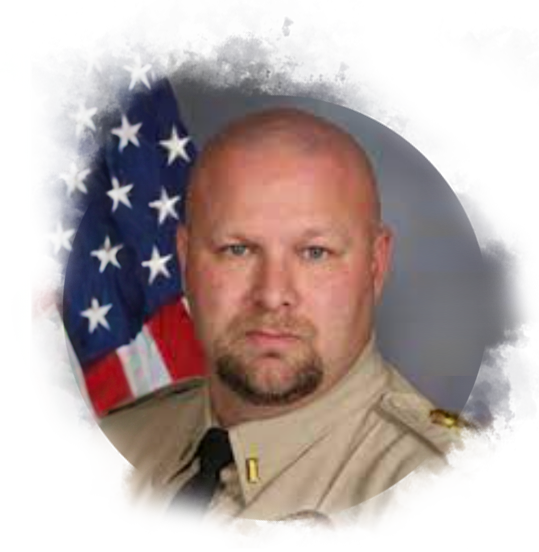 Sgt. Scott Usry
Sgt. Scott Usry is a distinguished 25-year Law Enforcement veteran currently serving as an Investigative Sergeant with the Burke County Sheriff's Office. He leads the Sheriff's Office Special Response Team and excels as a Master Law Enforcement Instructor in Georgia, specializing in Defensive Tactics, Weapon Proficiency, and Tactics. His responsibilities also extend to being the Training Director for Snipers Unknown Training Group in Lexington, SC. From 2019 to 2022, he directed training for the Government Training Institute in Barnwell, SC, developing and teaching varied courses including Close Quarters Operations and Hostage Rescue. His diverse career history includes roles such as Deputy Jailer, Patrol Deputy, Traffic and Narcotics Investigator, and Training Director across multiple sheriff's offices, police departments, and the Department of Energy.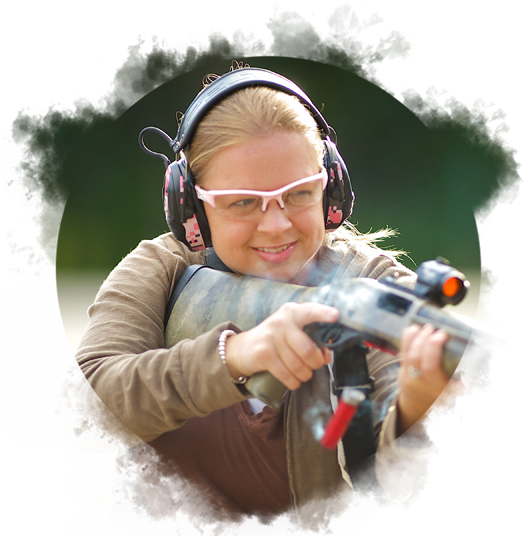 Christy Painchaud

Christy Painchaud is a retired federal agent and criminal investigator. She specialized in protective service operations for high ranking dignitaries. As part of her extensive career, she served on military active duty and the reserves as well as time as a government contractor. Christy is a mom who carries and enjoys empowering others with her vast experience and knowledge.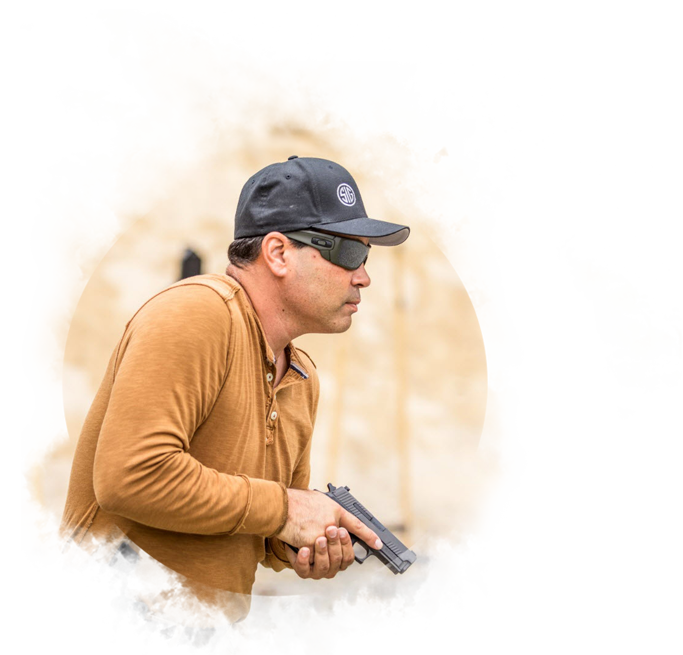 Brian Johnson

In his role, Brian is helping E3 members accelerate their firearms training growth through a variety of meaningful training and education. His main focus is to orchestrate the business side of the E3 team to deliver the highest possible member experience and guide the company to it's ultimate vision.
During his 26 years of working with hundreds of companies in 34 industries, Brian has steadily taken on new assignments and leadership roles in many of the organizations he works with, with a focus on business development, process improvement, advanced multi-channel strategies and helping companies in crisis. He has helped clients in various industries address a range of issues, including merger integration, operations improvement, and corporate strategy. His clients have included large multinational organizations spanning the telecommunications, training, software development, banking, technology, publishing, online marketing, retail and manufacturing industries. As Co-Founder, he continues to be actively engaged in the marketplace, meeting frequently with leaders in the markets E3 Firearms Association serves.
---