ANR Designs – Compact Adjustable Sighting System
See this short cut adjustable sighting system, the Anvl Ukon in action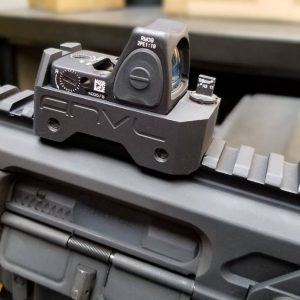 Hear how ANR Design's Anvl Ukon started out, and why it's great for using with pop up sights. You'll get the theory behind it, along with why it can act as a backup red dot. You'll also uncover why you want to run it more forward, half on rail and half on receiver.
Plus, discover why you can get chastised without iron sights on your gun, and why they are still popular in the market. You'll also uncover why there are different set ups for different dots. Because it is a single focal plane, and it is so close together for a sight picture; the irons actually act like a backup red dot.
About ANR
As ANR grew, the community followed. Their innovative drive grew, and they dove into the holster game. ANR soon built a great reputation, and not long after, became a household name throughout the country.