ADAM PAINCHAUD:  Obviously, most people know you publicly from your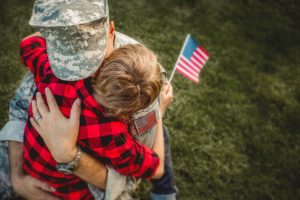 experience in Benghazi. Can you tell us a little bit about what happened when you returned? Obviously, with the Rangers you had a lot of deployment and combat time prior to that attack. But what specifically with that attack, what influenced home and family life when you returned from that one?
KRIS PARONTO: You know really it was coming back and just trying to get back into the mode. I think a lot of people and a lot of guys that have seen combat or have seen traumatic injuries or been involved with traumatic situations downrange come back and dwell. That's something I was not going to do and that comes from experience.
You're right, I had been deploying for a little over 10 years at that point and going overseas for 10 years and I knew coming back I can't continue to think about it. I can't dwell on what happened. Just move past it, keep moving forward and then get ready for another deployment which I did. I deployed again. And it was more along the lines of my dad – I had a parent who kept telling me you'll get back on that horse. You have to get back on again.  If you stay out of the game too long it's going to be too hard to kick start it back up. So, my whole thing was to come back, take a few months off my normal deployment rotation, take the two months off and then get right back in there and that's what I did.
And it really helps, because getting back overseas and getting back with the guys and getting back to the job, it refocused me and made me realize hey, you know what, there's still these guys that I need to be around and we still are doing things to help America. We're still doing things that I believe supports the United States and protects citizens. That got my mind back into the flow than me just staying home and reliving it over and over and over again.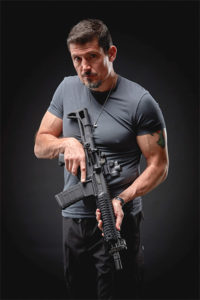 That was the thing. It was just getting back on a horse, never quitting, keep moving forward. I know this is a traumatic situation. You're dealing with it, learn from it. Now, take it back downrange and see if you can help other guys learn from the successes we had that night, but also the mistakes.
It was just a process, a thought process of trying to make lemonade out of lemons. That is really what it was and it's that's simple. It's stuff I grew up with, what my dad taught me. That's what I was thinking of, my dad, what he taught me growing up. I just took it to the next level, but it's as simple as that. I think people make it a little bit more difficult when they experience failures. It's not. Just pick yourself back up, dust yourself off.  All right. Let's keep moving on and see if we can help others and learn from our mistakes.
For More Information Like This
Most people know Kris Paranto as TANTO from the movie "13 Hours – The Secret Solders of Benghazi" as well as his books.
Want to hear more interviews with other firearms experts? Articles, videos and podcasts like this are just a fraction of the benefits available when you become a member of the E3 Firearms Association community. Learn more about membership here.
Adam Painchaud is one of the most highly regarded small unit tactics and advanced firearms instructors in America. He is Army Ranger and Airborne qualified. Adam is a senior non-commissioned officer with nearly 22 years of experience in both active duty and reserves. He has completed federal investigations as well as protective services missions worldwide including missions for the war against terrorism.
Adam has transitioned to being the President and Co-Founder of E3 Firearms Association, as he continues to serve as a police officer. Adam remains active helping with training agencies, SWAT teams, and the community. He is  dedicated to making a positive difference in the firearms community and in people's lives. Adam is the driving force behind E3 Firearms Association.