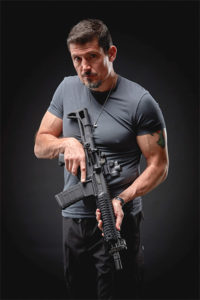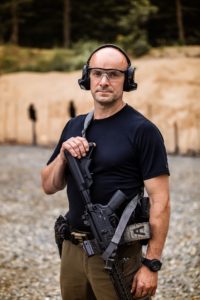 Join Adam Painchaud as he interviews Kris "Tanto" Paronto and talks about his experience as he was left in Benghazi Lybia stranded with his team to fight off combatants. And how this experience has molded his attitude and mindset at home and in family life. He also talks about the guns he carries like the Glock 19, Sig Sauer P320 and others.

What are you thoughts after hearing about Tanto's harrowing experience? What can you take away from how Tanto handled his situation to keep your family safe? Share your thoughts below.
Adam Painchaud is one of the most highly regarded small unit tactics and advanced firearms instructors in America. He is Army Ranger and Airborne qualified. Adam, a senior non-commissioned officer, has nearly 22 years of experience in both active duty and reserves. He has completed federal investigations as well as protective services missions worldwide including missions for the war against terrorism.
Adam has since transitioned to being the President and Co-Founder of E3 Firearms Association. Also he continues to serve as a police officer. Adam remains active helping with training agencies, SWAT teams, and the community. He is  dedicated to making a positive difference in the firearms community and in people's lives. Adam is the driving force behind E3 Firearms Association.