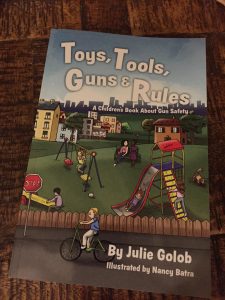 It's Women on Wednesday… with "Toys, Tools, Guns & Rules"
Our empowerment message this week is to encourage you to empower and educate your children with gun safety!
We recently read a new favorite children's gun safety book, "Toys, Tools, Guns & Rules" by @juliegolob (World Class Competitive Shooter and Industry Icon).
We absolutely loved it!
We highly recommend it and will beadding it to our list of resources for our Members-Only portal library of vetted information. You can also order your own copy from Amazon.
My kids are 3 and 5 years old and they loved this book! We especially loved the large detailed images. I'm a huge advocate of gun safety and talking to your kids when they are young so they grow up respecting guns, not afraid of them. ~Christy Painchaud
#e3firearmsassociation #childrensgunsafety #knowledgeispower
#firearmstraining #educateyourkids #toystoolsgunsandrules