Check out our "Women on Wednesdays" message from Kim Sellers as she shares her empowerment story…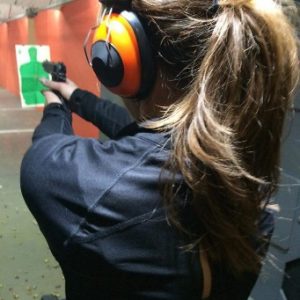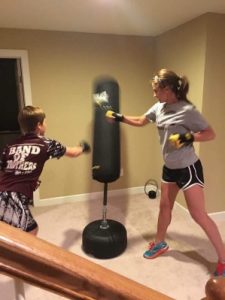 "For the past several years, my dad and I go to the shooting range as a part of father-daughter time for his birthday.  It first began as something fun, "bonding" time.  However, the first time I held the gun in my hands and actually hit my desired target, I began to relax and felt so empowered. I was a nervous wreck the first few rounds I fired, shaking and inaccurate. I even jumped a little when I pulled the trigger because the noise startled me.
After an hour at that range, I looked at this experience in a whole new light.  My dad knew what he was doing-teaching me how to defend myself if I was ever in that situation.  "Everyone should know how to properly shoot a firearm" he would say.  "When can we do this again?" I would ask.  We have gone many years now."
"I am an avid runner, often running alone and enjoying running on trails and often listening to music when I do.  I absolutely HATE the fact that it's not safe for woman to run alone in broad daylight.  In fact, it makes me mad.  I want to know that if I am ever faced with a dangerous situation that I can at least defend myself enough to get away.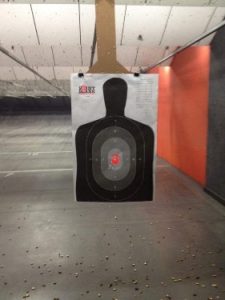 I have purchased police grade mace that I run with.  I work in the Mental Health field and for years did private practice.  There were many late evenings past dark when all of my suite mates were gone for the day and I may be alone with a male client.
Thankfully, I was never faced with that situation, but I also took (along with my staff) a self-defense class on two separate occasions (once years ago and then again as a refresher) through the Warren County Sherriff's Office. I feel like you can never be too prepared and you never know when you need to defend yourself."
Kim shared pictures with us of her on the range and practicing her self defense moves with her son! Kuddos to you Kim for taking the initiative on self-defense!
Thank you Kim for sharing your story and helping us empower women!
Please share your empowerment stories with us, send an email to [email protected]
Want to learn more about firearms & self-defense training? You can, become a member today! www.e3firearmsassociation.com
#e3fa #empowermentstories #e3firearmsassociation #firearmstraining #womensfirearmsefucation #pewpewlife #girlpower[