Starting in January, we are doing something special for the ladies.
We're launching a Women on Wednesdays column, led by Christy Painchaud.
Not all the stories and comments are coming from Christy though.
We want to hear from our female followers and members!!
Here's a little message from Christy.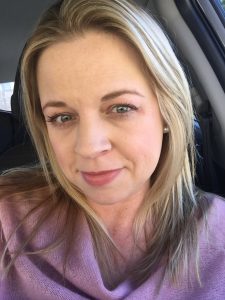 "As an instructor, one thing I always loved about teaching was learning from others and their experiences.  I always told my students "I'll learn as much from you as you learn from me."  We are strength in numbers ladies, and we need to support and help to empower one another. And what better way to do that than to share your story of how you have felt empowered and confident you can protect yourself.
We want to hear from you!!  Please help by sharing with us your "Empowerment Story" on how you learned (or want to learn) to shoot, first time shooting, purchased a firearm, your firearms training, carrying concealed or having a firearm in the home for self-defense, or anything related to taking measures for self-protection has empowered you!! Your stories will be shared on our social media sites and we'll feature one lucky inspiring lady each month in our "MY EMPOWERMENT STORY" section of our on-line magazine, feature your story on our social media sites, and you'll receive elite prize giveaways.:
Just email us your story at Contribute (at) E3FirearmsAssociation.com.  Attach a photo of you in action at the range or just one of your smiling face.  If you're feeling extra motivated feel free to share a video telling your story!!
Be sure to like and share this post with family and friends who can enter too! And for our men followers.. be sure to encourage and share this with your spouse, mom, sister, girlfriend, and friends!
~Christy Painchaud